The inside scoop for profitable Amazon ads--even if you've never made one before!
Writing your book may seem like the hardest part, but getting it to sell can feel even more difficult. Luckily, Amazon is a great place to sell your book, and it has a uniquely successful advertising platform.
Creating Amazon ads translates to sales: customers use Amazon just to shop, meaning they're ready to spend money when they see your ad appear!
But how do you learn to create eye-catching, profitable Amazon ads?
After all, there are millions of other books already for sale on Amazon. Right now, your book is lost in a sea of other books. 😩 You know you need to get noticed but you've either tried AMS and wasted money or the whole platform terrifies you...
It can seem daunting. Difficult. Time-consuming. But it doesn't have to be.
Introducing
Mastering Amazon Ads
a comprehensive course that will help you create profitable, efficient ads for your picture book...
...even if you have no experience with advertising!
Imagine jumpstarting your sales or reigniting static profits, all because you learned the secrets to creating wow-worthy Amazon ads. Unlike other programs that are too complicated, or rely on some preexisting knowledge of the platform, this course helps you even if you're brand-new to making Amazon ads. And with several information-packed, timely, relevant videos clocking in at less than one hour? We're not wasting any time.
After all, you have books to sell--now!
This student went from zero sales to consistent sales the next month:
And this student saw instant results:
Mastering Amazon Ads is the ultimate course to help writers craft attention-grabbing ads, collect relevant data, and maximize profit! Perfect for newer authors to get their work noticed, or for veteran authors looking to maximize their engagement.


This course is quick, painless, and has one objective: help your books sell.
You'll learn how to:
●    Optimize your product descriptions with crisp, concise copy (No more fumbling for the right phrases!)
●    Collect data and adjust your ads for maximum profit (Without wasting your time on irrelevant or confusing statistics!)
●    Advertise like a pro (So your books will practically fly off the *virtual* shelves!)
●    Use a low-budget strategy (No need to spend big $$$ for success!)
When I started out, I had no idea how important marketing would be to my success as an author. But after making a lot of mistakes, losing a lot of money, and learning as much as possible, I cracked the code and became a bestselling author in under 9 months.
And one of the tools that helped me get there?
Amazon Ads.
Take a look at my AMS dashboard below:
Running AMS ads to your book puts it in sight of shoppers who are already looking for titles similar to your own.
You can target products that people are specifically looking for or advertise to specific keywords that are relevant to your book's audience or topic!
But you need to learn how.
And that's exactly what I created this course to do!
What's Inside?
~45 minutes of concise, relevant, career-changing
content
—

and it's yours for a LIFETIME!



Available in days

days after you enroll

Before Your Ads
Available in days

days after you enroll

A Guide to Using AMS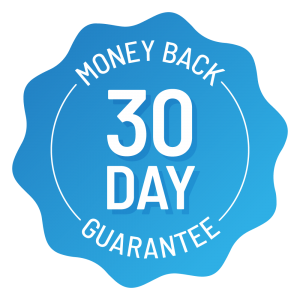 Our promise: if you're not 100% satisfied with this course, we will refund you 100% within 30 days of your purchase. No ifs, ands, or buts about it—we want to guarantee your satisfaction and success!
With our 100% satisfaction guarantee, why wait? Buy our course TODAY and start SURPASSING the profits of your wildest dreams!
FAQs
How much time is required?
⭐ Mastering Amazon Ads is broken down into two categories, Before Your Ads and A Guide to Using AMS. Each section's videos last around 20 minutes, meaning you'll become an Amazon ads pro in less than one hour!
What kind of support can I get if I get stuck?
⭐ At Home Author always has your back. If you want more guidance in this area, or in any other stages of your writing or publishing journey, check out our coaching services. You can also drop us a line any time at [email protected]
Is everything available immediately?
⭐ Yes! As soon as you make your purchase and enroll in the course, you'll be able to instantly begin learning everything about Amazon ads.
How long do I have access to the courses?
⭐ When you purchase Mastering Amazon Ads, or any of our other courses, we guarantee lifetime access! This is an excellent resource to return to whenever you release a new book on Amazon or want some guidance in making more sales. 
Does this apply to marketing outside of Amazon?
⭐ Mastering Amazon Ads teaches you the ins and outs of Amazon's unique advertisements. However, if you want to learn more about marketing in general, check out our course Marketing Made Simple!
How quickly can I expect to see results?
⭐ After you complete this course, you'll have everything you need to jumpstart your Amazon ads. Your results can come as quickly as you can create ads!
Are you ready? Enroll now to Master Amazon Ads
and sell your book!